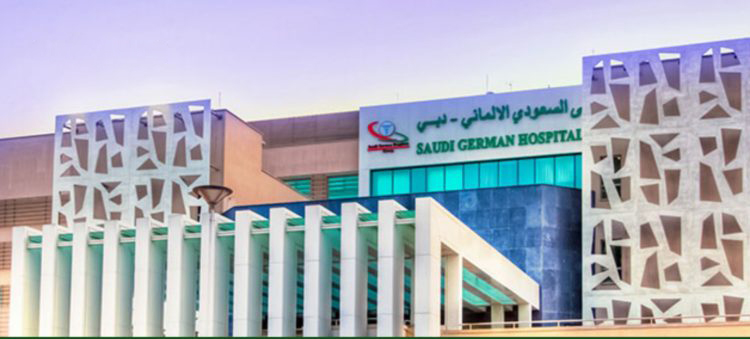 SAUDI GERMAN HOSPITAL
Consumer Products
Healthcare patients have more options than ever before. With so much information available online.That's why it's so important to have a planned, budgeted healthcare marketing plan to reach new and returning patients in at the right moment.
Healthcare Marketing, can't happen without a planned medical marketing strategy to keep your healthcare brand at the forefront of people's minds. Think of all the reasons someone might decide to switch healthcare providers: changes in the type of healthcare insurance, relocation, dissatisfaction with wait times, or just one negative experience. You are not guaranteed to keep up your patient volumes forever.
Doctors tell patients all the time that an ounce of prevention beats a pound of cure. It's better to have a marketing strategy in place now than to wait until you find out your patient marketing CRM database is nearly empty.
Saudi German Hospital, part of the biggest private hospital group in the Middle East, is one of the top hospital in Dubai , UAE offering a wide range of medical services which includes all the major specialties & sub-specialties along with an advanced critical care unit which adheres to the highest international standards.
The assigned directive from the client to Ashraf Kanjo and his team was to highlight the exclusive medical services available and offered at Saudi German Hospital entering the new marekt of the UAE.
All marketing has challenges – but healthcare marketing challenges are especially complex.
There's no other industry like healthcare. The services we get and the relationships we build as patients are central to our well-being. It can be tough for even the most experienced marketer to catch that lightning in a bottle. What makes one doctor or clinic special?
For healthcare marketers, that question is only the beginning.
Ashraf and his team offered visibility to the USP of Saudi German Hospital which included Health Packages, Medical Tourism and international visiting Doctors, to the residents of UAE.
Ashraf and his team also finetuned SGH online website which includes video content and the LiveChat and Virtual Tour functionality. A section to zero-in on the required Doctor and Speciality as well as booking an appointment was incorporated. The website was linked to all social media platforms and a module for customer testimonials.
The Marketing Strategy by Ashraf and his team  for Saudi German Hospital projecting their exclusive medical services on par with the best practices in the world was received well by the residents ad also international clients for the medical tourism packages, resulting in an increase of those availing these exclusive services.