Global Village
Surface Transport & Logistics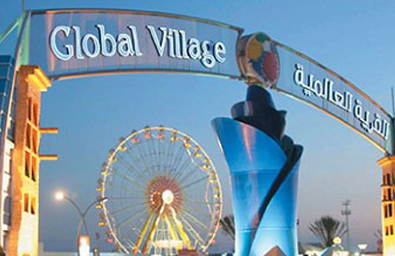 Global Village is the world's leading multicultural festival park and the region's first family destination for culture, shopping and entertainment.
It highlights the best of cultures from more than 90 countries of the world in a lively festival and takes guests on a journey through a group of pavilions, each representing the richness and culture of a different country. Global Village attracts more than 7 Million visitors annually over an area of 17,200,000 sq ft.
I embarked on a Marketing Campaign for Global Village wherein it was primarily tasked with pre-sale of season tickets globally, especially targeting GCC countries and in particular tourists from Saudi Arabia visiting Dubai/UAE.
To achieve the pre-season ticket sales projections, I helped creating the Online Portal for Global Village which incorporated photography and videography elements related to Global Villages Yearly Activity Calendar highlighting its cultural, shopping and dining options and reflecting all the international pavilions exhibited at Global Village.
Also, to leverage on customer engagement, I helped creating a Facebook application wherein images could be uploaded with hastag and the participants with the highest interaction were rewarded with free admission to Global Village.
Pre-Season ticket sales across GCC, in the middle of the season especially VIP tickets, exceeded projections which in turn enabled Global Village to budget and plan accordingly as the incoming fund flow was expedited due to advance ticket sales.
Leveraging on the effective marketing campaign spearheaded by Ashraf Kanjo, Global Village is experiencing increasing footfall and revenues especially originating from the target market GCC tourists.