Ashraf Kanjo- Kuwait Digital Transformation Summit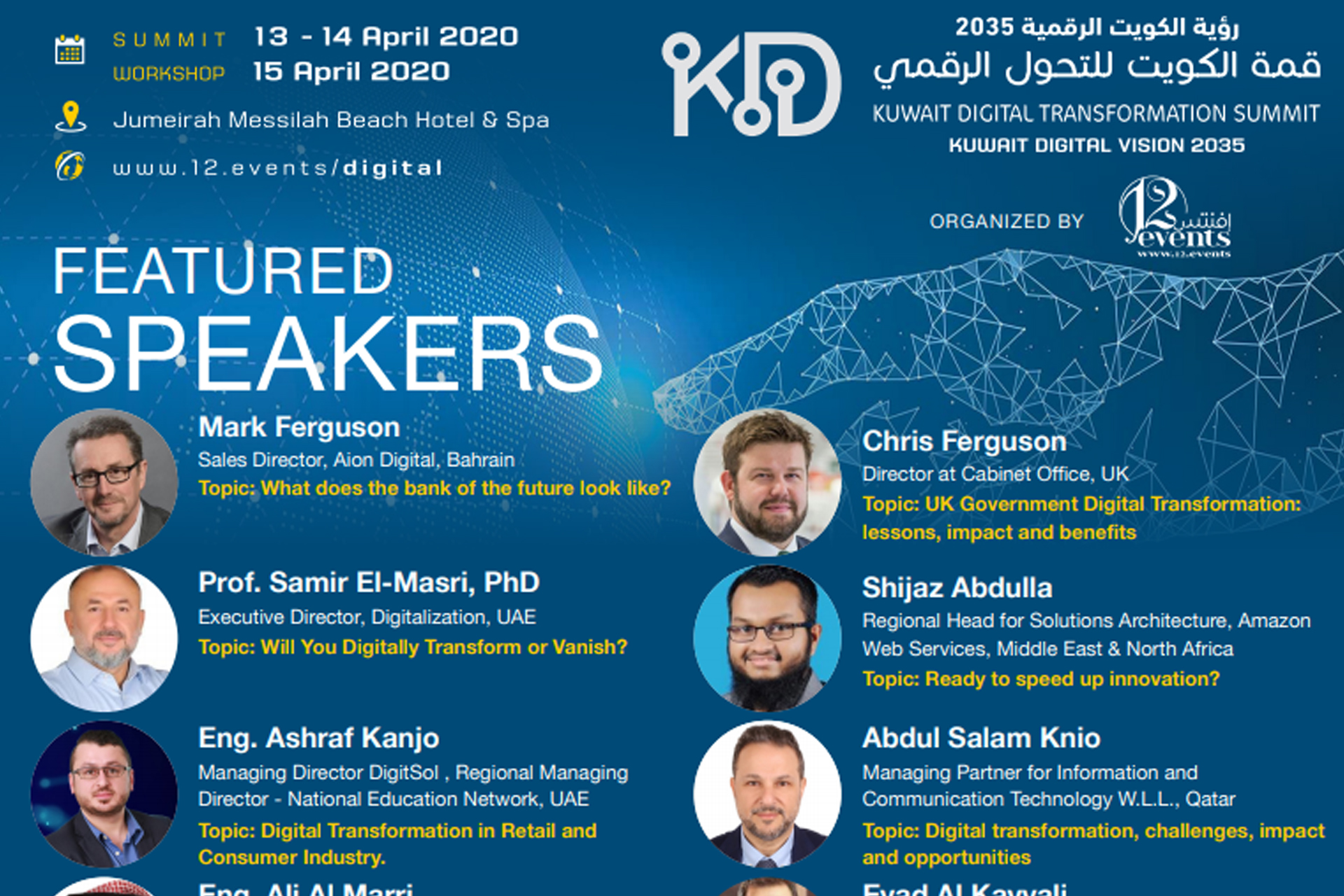 Event Description
The Kuwait Digital Transformation Summit will feature discussions, case-studies and tech talks by leading government and industry experts and digital strategists who will talk about not just the technologies but the strategies that enable digital transformation. The Kuwait Digital Transformation Summit will address the new possibilities arising from new emerging technologies such as the IoT, cloud, machine learning, artificial intelligence, mobility, robotics, blockchain, Big Data and cybersecurity. The Summit will cover how these cutting-edge technologies are transforming variety of industries and businesses.
Eng. Ashraf Kanjo: Digital Transformation in Retail and Consumer Industry in 2020
Market, Technology, and Ecosystem trends in 2020
Value creation and digital transformation/ disruption in consumer
industries
Future Horizons of Digital Transformation
Consumer data flow and value capture
The experience of digital economy
Omni-channel retail
Digital operating model
Consumer industries digital roadmap
Digital initiatives: Value at stake
About the speaker
Eng. Ashraf Kanjo
Digital transformation in retail can navigate customer retention and satisfaction by offering customers the services and products they need. Big data analytics, location-based services and mobile apps have brought a significant transformation in the way retailers conduct business.